In communities across the nation, Alzheimer's Association advocates are building on the momentum from the AIM Advocacy Forum and calling on their members of Congress to secure access to Food and Drug Administration (FDA)-approved Alzheimer's treatments. 
An unprecedented and unjustified decision from the Centers for Medicare & Medicaid Services (CMS) is blocking access to Alzheimer's treatments. Every day without access to FDA-approved treatments, more than 2,000 people transition to a more advanced stage of Alzheimer's where they are no longer eligible for treatments.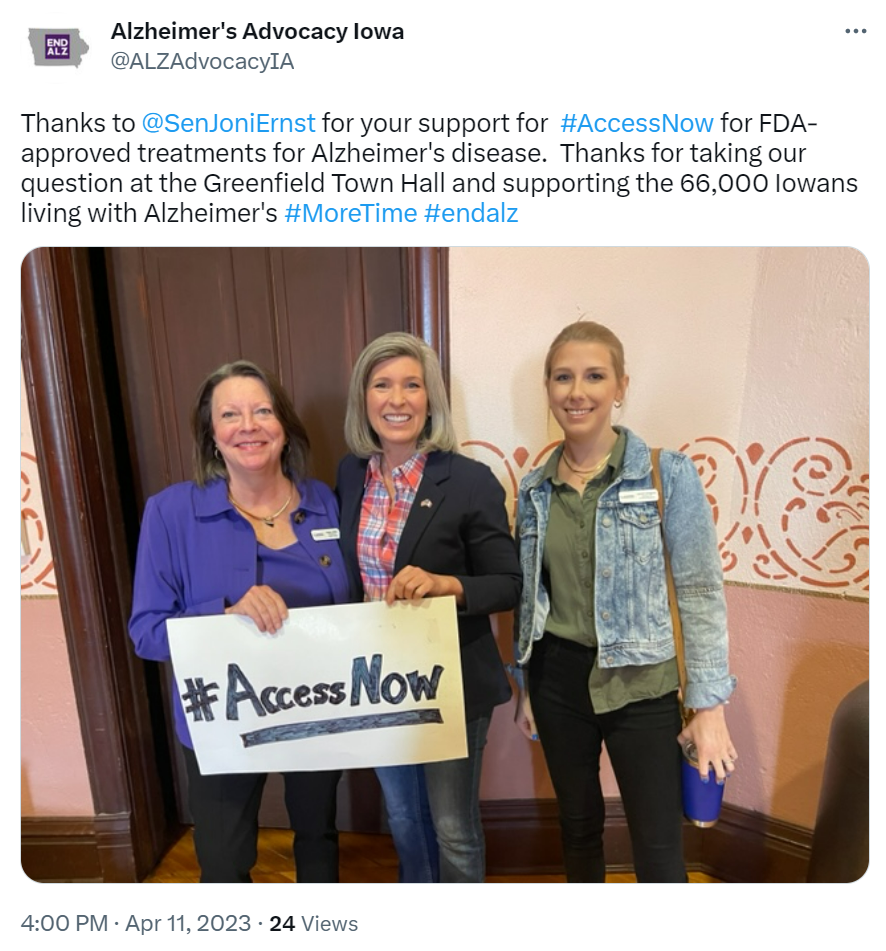 While members of Congress are home during a district work period, our advocates are making sure their voices are heard by visiting congressional district offices and posting on social media.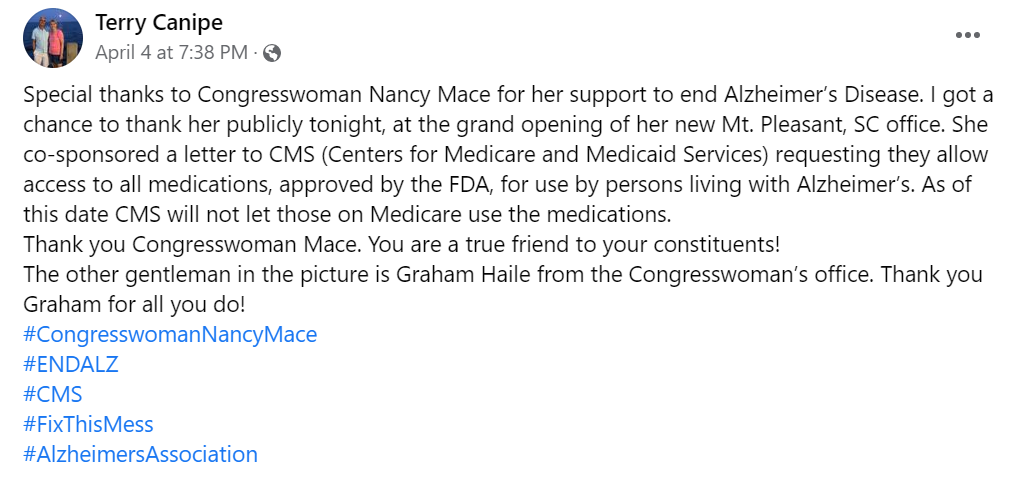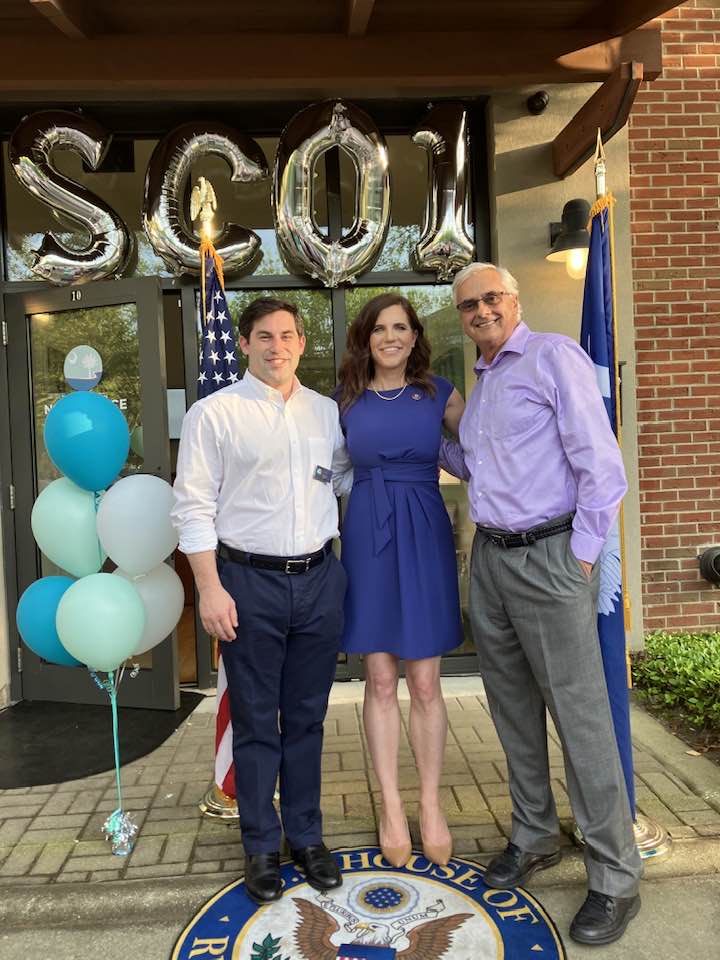 Alzheimer's advocates are also speaking out at congressional town halls and community events, asking their members of Congress to take action and urge CMS to change its decision. During Rep. Tracey Mann's (Kansas-01) town hall, an Alzheimer's advocate asked him to urge CMS to provide access to FDA-approved Alzheimer's treatments. 
Passionate advocates will keep wearing their purple in the weeks ahead, getting loud and making an impact in their communities across the country. We will relentlessly advocate until people with early Alzheimer's have access to the FDA-approved Alzheimer's treatments they need and deserve. 
Join us in calling for CMS to change its policy and cover FDA-approved Alzheimer's treatments. Take action now.