Each month, we're featuring an advocate who engages with policymakers to ensure priorities that improve the lives of people impacted by Alzheimer's and all other dementia remain top-of-mind in Congress.
At 58 years old, Mike was at the height of his career as an avionic electrician at Lockheed Martin in Maryland. But shortly after having a heart attack, he started experiencing memory issues. In 2019, just two years after losing his father to Alzheimer's disease, Mike Razzi received a diagnosis that would change his life forever — early Alzheimer's.
"I couldn't remember my neighborhood. I couldn't remember how to put my pills in their dispenser. I didn't know what day of the week it was," said Mike. "My nurse, noticing that I was having memory problems, suggested I go to a doctor for some tests. I had a front row seat for my father's illness. And still, I just didn't see it."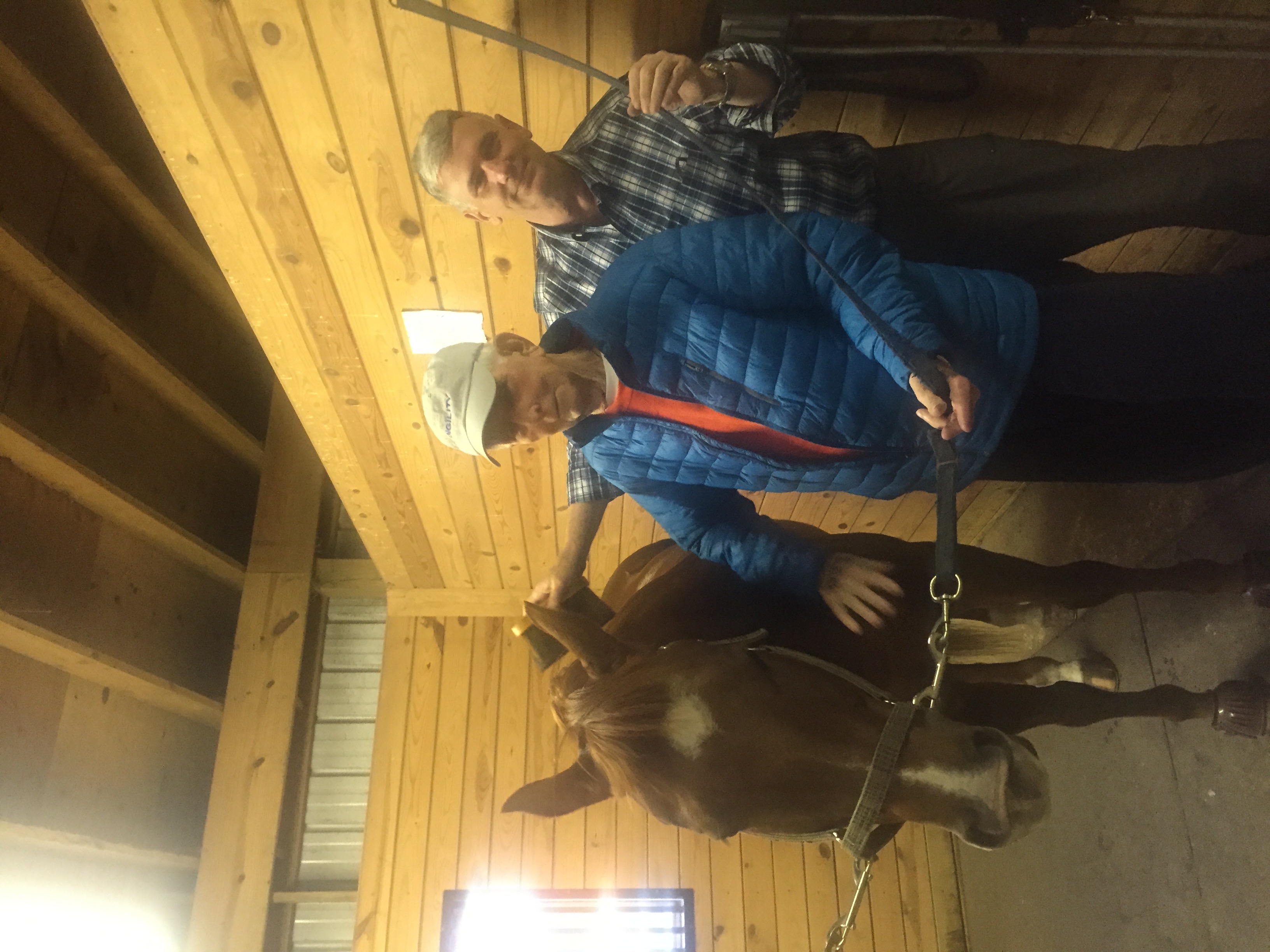 Mike went to the doctor and had a CAT scan, an MRI, an EEG. And then, the conclusive PET scan. "I had what had just taken my father from me," said Mike. "I was in denial. I was scared.
I had to figure out how I was going to find a new identity away from my career. I was going to have to reinvent myself. I was lucky though, I had my sister by my side and soon enough a community of support."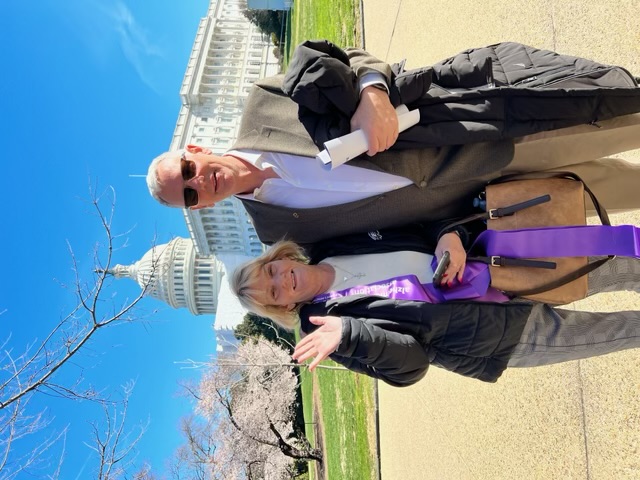 Mike's doctor suggested he reach out to the Alzheimer's Association. He joined an Alzheimer's Association support group of people his age — Young Early Onset Education and Support (YES). 
"When I went to my first meeting, I stood outside before going in for a good while. I didn't know what I was going to say. I was petrified," said Mike. "But when I got inside it was a Godsend. I finally found community and connection." 
In that meeting, Mike learned about groundbreaking new treatments on the way. "I was thrilled and full of hope when these life-improving treatments received FDA approval. I was full of hope for more time. More time to spend with my mother and my family and friends. But access has not followed because of CMS' decision." 
Mike recently spoke at a Rally for Access to Alzheimer's Treatment outside of the U.S. Department of Health and Human Services (HHS) headquarters in Washington, D.C. This followed a series of rallies throughout the nation at each of the ten Center for Medicare & Medicaid Services (CMS) regional offices. Hundreds of Alzheimer's Association advocates and volunteers attended these rallies, raising their voices to call on CMS to stop blocking access to Food and Drug Administration (FDA)-approved Alzheimer's treatments. For individuals like Mike living with early Alzheimer's, this fight is personal.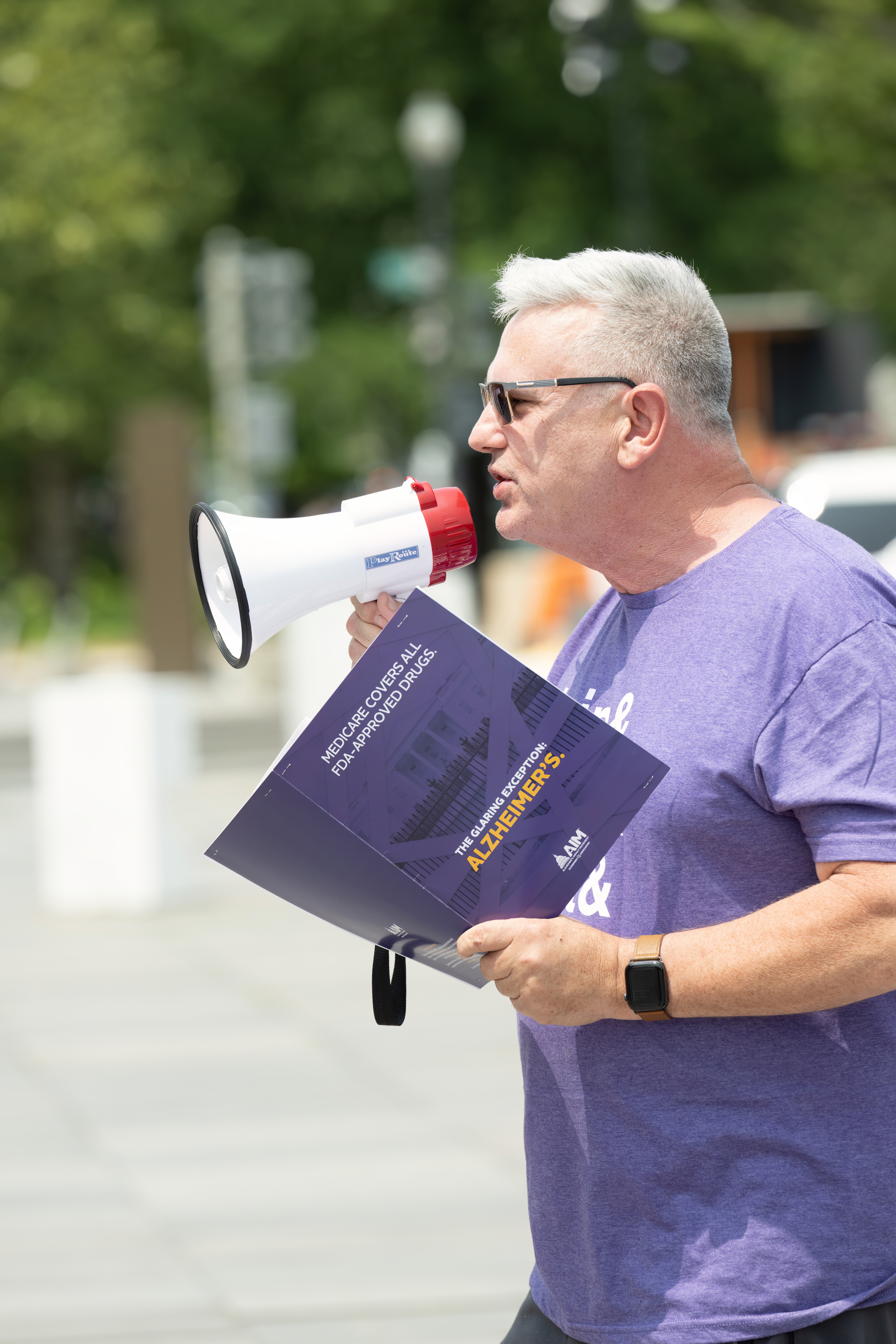 "I want CMS to know they are robbing me of more time," said Mike. "More time with my loved ones. They're robbing my friends in my support group who are in the throes of this disease of more time. I don't understand how CMS could do this so many people like myself who are walking through the hell of this disease."
During his remarks, Mike noted the unfairness and contradiction between the CMS policy and the Veterans Health Administration, which made the decision in March 2023 to cover the FDA-approved lecanemab (Leqembi). "My friend George is a veteran. He can access this treatment. He can have more time. CMS says I cannot."
Mike also highlighted the irony in the CMS Administrator's recent comments stating CMS needs more time to study these already FDA-approved medicines. "I invite Administrator Brooks LaSure to come to my support group and meet a group of people and their families who truly know what it is to need more time. CMS's job is not to second guess the FDA. CMS's job is to give me access to these FDA-approved, safe, effective and reasonable and necessary treatments." 
Follow along with the Rallies for Access online at #AccessNow and #MoreTime, and take action today to support individuals like Mike by signing our petition or asking your member of Congress to urge CMS to change its decision.
Contact your local chapter to learn how you can get involved in your community and how you can be part of additional Rallies for Access happening across the country in all 50 states in June.
Learn more about Alzheimer's Association support groups.