Each month, we're featuring an advocate who engages with policymakers to ensure priorities that improve the lives of people impacted by Alzheimer's and all other dementia remain top-of-mind in Congress.
Priya Patel is one of our youngest advocates, but she has known for a long time that she wanted to work in the health care field and make a difference. In between studying and exams to become a physician, Priya found a new way to pursue that passion in 2019: advocacy. Priya has now attended AIM Advocacy Forum twice in Washington, D.C. But in the beginning, she describes herself as a "shy kid who wanted to make a difference."
"It was intimidating at first. What do I know about policy? How do I even speak to legislative officials?" said Priya. But she understood the impact and was committed to joining the fight to end Alzheimer's and all other dementia. "Public policy is an extremely effective way to help thousands of people at once. It's why I wanted to get more and more involved."
Priya started off by engaging with her local representative, Congressman Colin Allred (TX-32). She found encouragement from other advocates, and soon found she "was able to actively participate in conversations, lead some discussions, and share why this cause is so meaningful to me right off the bat. By asking questions and leaning on advocates who have been fighting for change for years, I became more confident."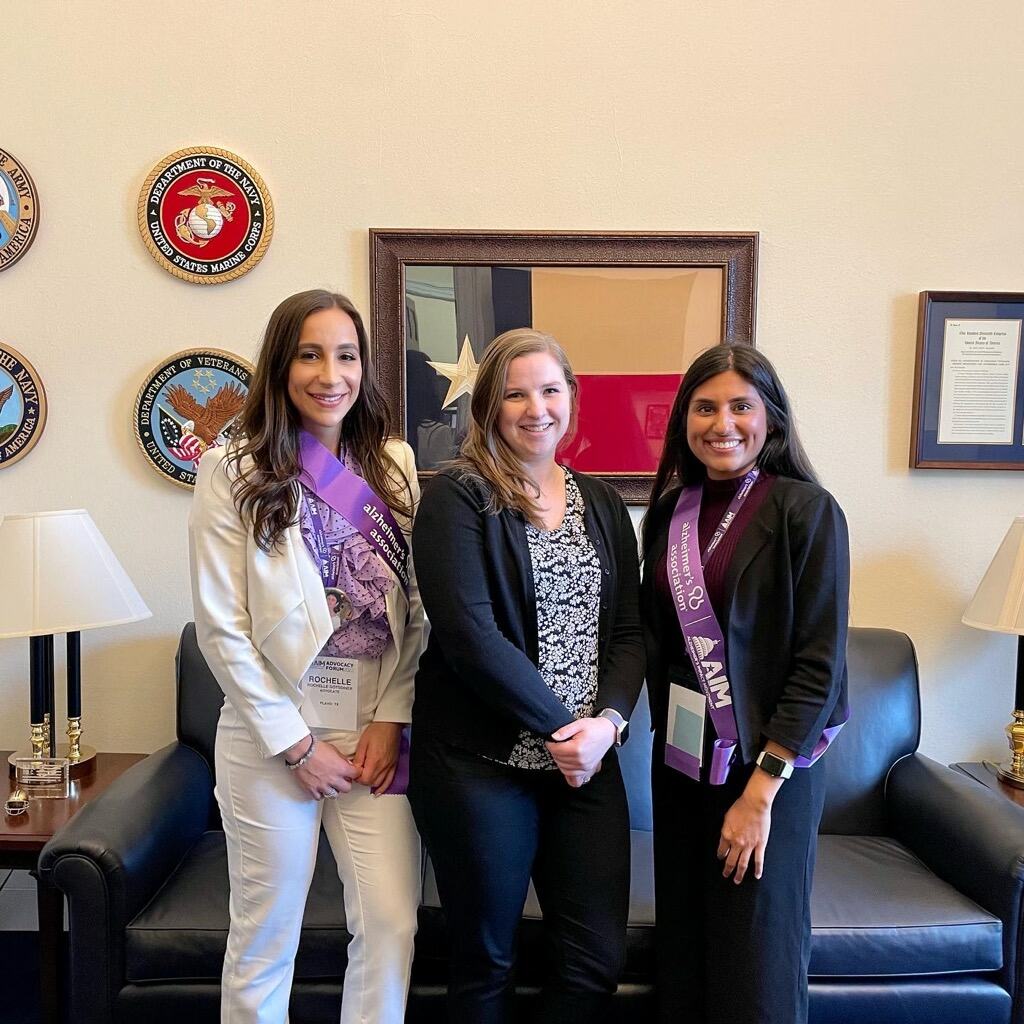 "As I gained more experience, I started working with Senator Ted Cruz's team, which was even more intimidating, but also more empowering," said Priya. Having already attended the Forum last year, she wanted to help other advocates this year "by sharing advice, calming nerves, and leading discussions. Through the platform the Alzheimer's Association has given me, I feel that I've grown so much. I'm less afraid to use my voice for change."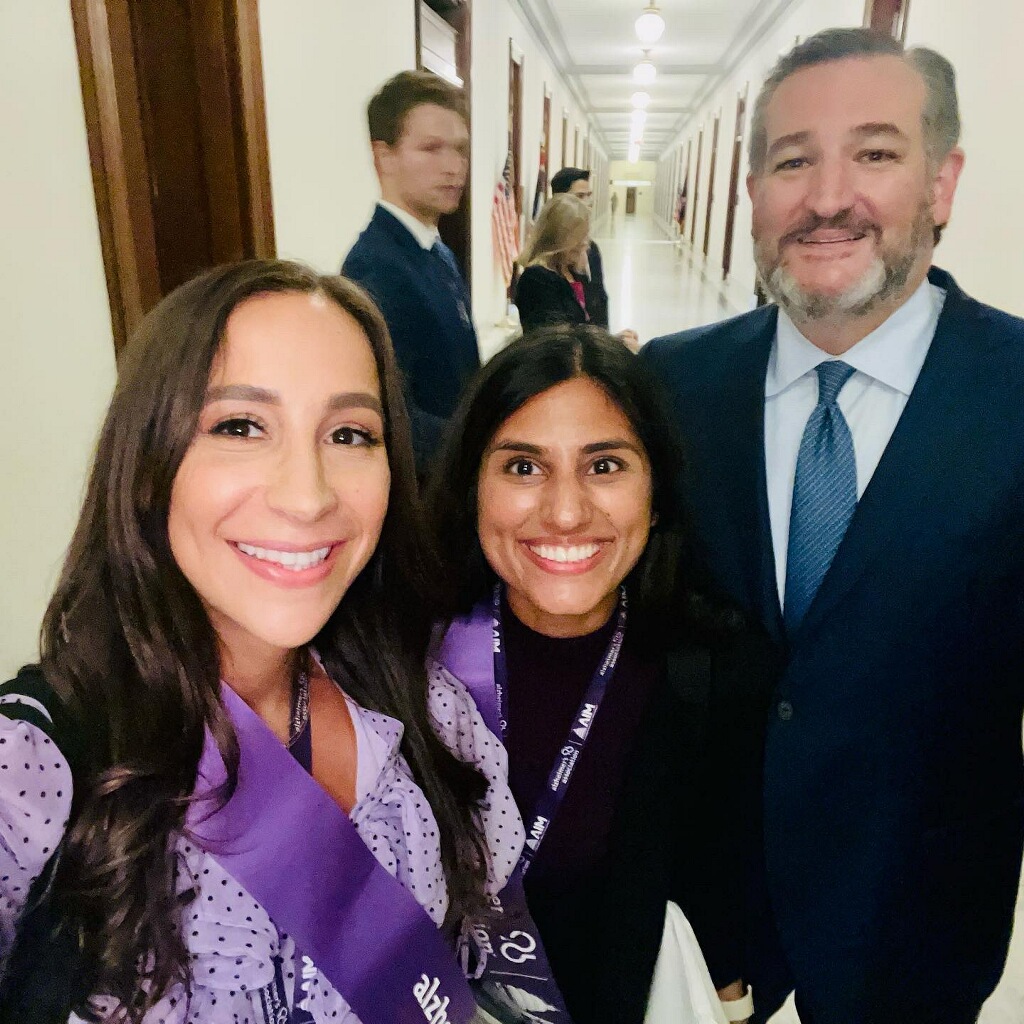 According to Priya, her experience meeting other advocates has shown her "what true altruism is and how far people will go to help one another. I've become closer with all of the Texas teams and have made friends for life on my Dallas [advocacy] team. I think of them as my Alzheimer's family."
Priya's experience with Alzheimer's has evolved over the years. "I've watched the effects of Alzheimer's on a close friend's life. I've seen the losing battle to dementia and how it affects family and caregivers. That was the extent of my experience with Alzheimer's. Or so I thought."
Recently, Priya learned she might have a more personal connection to the disease. Her mother told her that her great-grandmother may have had dementia and lost her life to it. However, back then, her family hadn't known the signs and symptoms of the disease.
"I feel lucky to be alive at a time where we now know the name of this disease," said Priya. "We're putting in the time and resources needed to learn more about Alzheimer's and find ways to delay, and eventually, cure it."
At AIM Advocacy Forum this year, Priya attended the Rally for Access at the White House urging the Biden Administration to change the Centers for Medicare & Medicaid Services (CMS) policy currently blocking access to Food and Drug Administration (FDA)-approved Alzheimer's treatments.
"We've made a lot of progress, but sometimes we need to demand change, especially when things are unfair. What CMS is doing is unfair," said Priya. "I feel strongly that CMS should reconsider coverage of FDA-approved Alzheimer's treatments. It's the only hope we have right now, and withholding it is inhumane. All I can say to that is… CMS, fix this mess!"
From her experiences with the Alzheimer's Association, Priya feels a sense of purpose to arm her future patients and their families with the resources they need to fight the progression of this deadly disease so that they can maintain a high quality of life for as long as possible. "Once I'm a physician, I want to be part of the change, part of the solution."
"The work that the Alzheimer's Association does has so much meaning behind it and can change so many lives," said Priya. "Giving people the chance to live more years, make more memories, and have hope for a better future is what drives my advocacy.