For over a year, the Centers for Medicare & Medicaid Services (CMS) has been blocking access to Food and Drug Administration (FDA)-approved Alzheimer's treatments. Alzheimer's advocates from across the nation have been taking action and making their voices heard to reverse this unprecedented CMS decision. By rallying outside the White House during the 2023 AIM Advocacy Forum, meeting with their members of Congress in Washington, D.C., stopping by district offices and attending events in their communities, our advocates are growing momentum and standing up for the Alzheimer's community. 
This week, we're launching a petition urging President Biden to tell CMS to reverse its decision and stop blocking access to Alzheimer's treatments.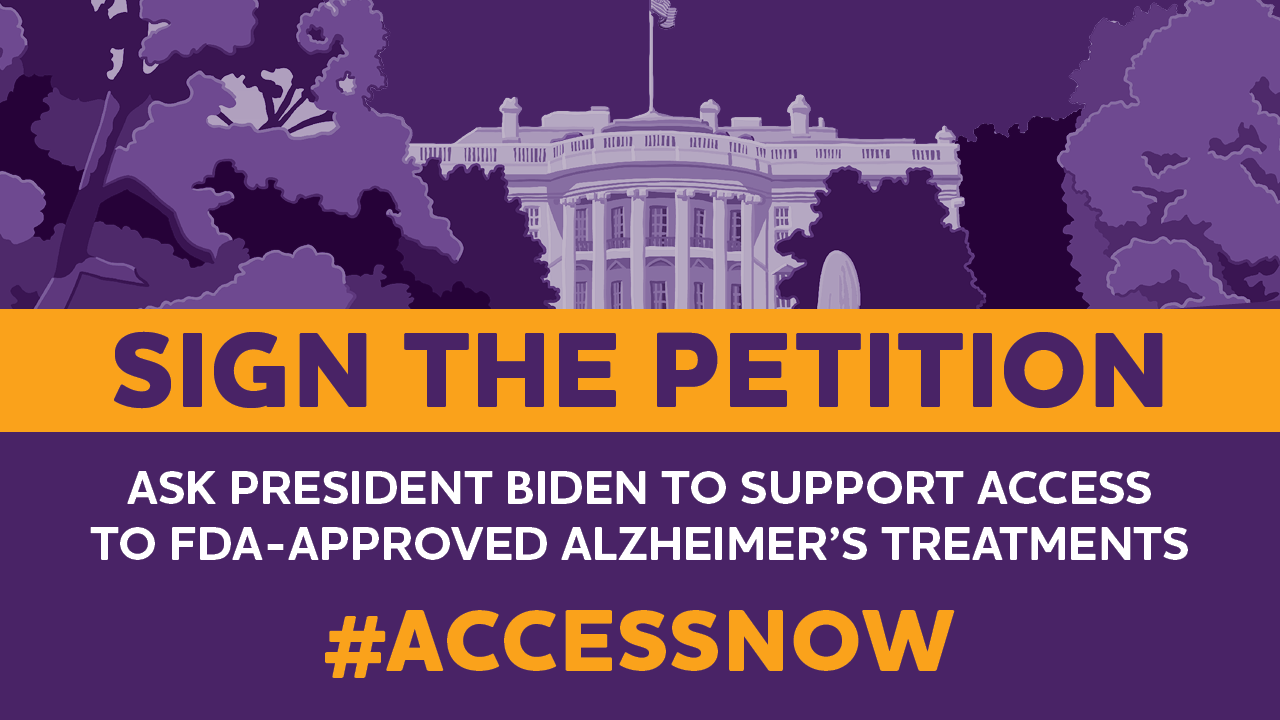 Every day without access to FDA-approved treatments, more than 2,000 people transition to a more advanced stage of Alzheimer's where they are no longer eligible for treatments. That means since CMS made the decision blocking access to FDA-approved Alzheimer's treatments more than a year ago, more than 730,000 people are no longer eligible. 
We will not stop our efforts to support the Alzheimer's community. We will keep advocating until people with early Alzheimer's have access to the FDA-approved treatments they need and deserve.
Sign the petition today to demand equal access to Alzheimer's treatments.